The Perfect Christmas Gift – Christmas Hampers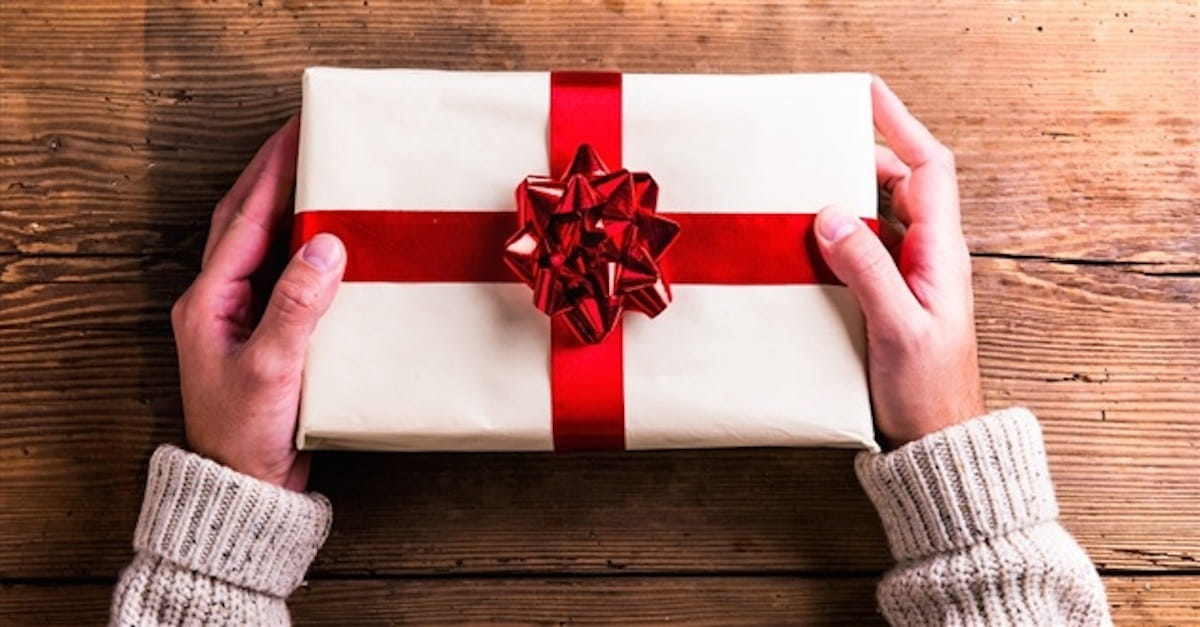 Christmas is almost here. And without a large hamper laden with edible and drinkable goodies, Christmas isn't Christmas.
Christmas is a momentous occasion in which family members, relatives, and friends meet to celebrate. During this celebration, gifts, just as smiles, laughter, and joy, are exchanged. You probably know that you need to buy a gift for your friends and family. But, choosing the right gift can be a daunting task because everyone has his or her preferences. Besides, there are a variety of Christmas baskets to choose from.
Well, this article gives you the perfect Christmas hampers and reasons why they are the perfect gift to suit the tastes of your recipients.
Reasons Why Hampers Are Perfect Christmas Gifts
They contain gift items that most people consider universal because they fit both men and women.
You can easily find them in all stores all over the world.
You can give them to one person or many people.
Most stores offer you the option of customizing content to fit the preferences and tastes of your recipients. You can wrap items belonging to males or females in different boxes. Also, you can add a personalized message inside the hamper.
They are cheap compared to other commercial products.
Here are some of the perfect hampers that you can give to your friends and relatives.
Christmas Opulence Hamper
Just as the name suggests, this hamper has got a variety of high-quality food items. It's ideal when you want to spoil your loved one, family members, friends, or even yourself. The Christmas opulence hamper has;
350g traditional Christmas pudding
100g Bettenays nougat of various flavors
110g truffle mustard
40 ml truffle oil
150g pan chocolatti
250ml balsamic vinegar
60gm chocolate caramels
115g antipasto set
120gm dark chocolate bark
250ml salted caramel sauce
400g gourmet whistlers
90g whistlers freckled chocolate
500ml sparkling noir chardonnay
Olive farm divine wine
Festive Entertainer Hamper
If you don't drink alcohol, a Festive Entertainer can be an alternative. With savory nibbles, sweet treats, and tasty puddings, you can enjoy this hamper's goodies during Christmas lunch or gift it to your friend or family member. It includes:
125gm garlic nibbles
260gm cheeseboard set
90gm freckled chocolate
400gm whistlers rocky road
240gm four-pack Cointreau and orange pudding
310gm shiraz chocolate sauce and mandarin chili
180gm chocolate-coated salted caramel
400gm kalamata olives
200gm Bettenays nougat of various flavors
Gluten-Free Christmas Hamper
This hamper is yours if you're health-conscious and allergic to gluten products. It has an excellent mix of savory and sweet products that can delight you over Christmas. They include;
200gm Gluten-free pudding
200gm Salted caramel nougat
100gm Bloomsberry milk chocolate bar
100gm Australian sweet set
150gm Barossa gourmet fudge
100g Chocolate mint almonds
250ml Gluten-free brandy liqueur sauce
200g Co Kalamata and Ogilvie olives
Wafers free from gluten
A tin of Rubra tea
Blitzen Bonanza Hamper
If you love or want to gift your friend with chocolate, this hamper is the perfect fit for you. It's affordable, popular, and has a mix of chocolate treats. In this hamper you'll find;
75g Co butter shortbread
70g Whistlers chocolate tree
200g Whistlers chocolate pudding
115g Chocolate sauce and mandarin chili
80g Cointreau pudding
100g Australian candy mix
Comet's Collection Hamper
Comet's collection is packed with drinks and treats. When you purchase it, you'll get an additional bottle of your favorite alcohol wrapped in the gift box. This hamper has;
250ml brandy custard
250g coffee beans
350g Christmas pudding
95g Co lime and Ogilvie raspberry rock
200g Co antipasto and Ogilvie bowl set
400g Whistlers milk chocolate (white or dark)
90g whistlers chocolate star
145g chocolate dipped in a Christmas tree box
100g chocolate drops
Your preferred crush wine, two valley ciders, and two creature beers
Divine Decadence Hamper
Divine decadence is for those who have a dark taste. It contains an array of dark foods that may entertain you. The products in this hamper include;
40ml truffle oil
280g seeded mustard
200g Co antipasto and Ogilvie olive set
250ml balsamic vinegar
280g pickled pears
210g tomato relish
50g Hot choc spoon
250g coffee beans
250g nougat milk chocolate praline
120g sea salt dark chocolate
70g chocolate block
Your preferred bottle of wine, spirit or premium champagne
Dasher's Delight Hamper
This hamper suits you if you've got a sweet tooth. It has lollies, cookies, and many chocolates that may be great for you or your family members who love sweet things. The products in this hamper include;
100g Christmas drops
120g milk chocolate
200g Whistlers milk chocolate pudding
170g Australian rock candy
250ml dessert sauce
400g Brandy and rum cake
50g chocolate spoon
44g gingerbread tree
125g spiced shortbread bells
Jingle Bells Hamper
Just like Dasher's Delight, you'll love this hamper if you have a sweet tooth. The delicious lollies, chocolates, and cookies in it also make it the right choice for kids. Here are items included in this hamper;
70g Christmas tree lollipop
80g Chocolate pudding
100g Christmas mix candy
100g chocolate bar
120g Christmas bells and stars
30g Freckled chocolate star
50g chocolate spoon
150g gingerbread trees, shortbread or lemon pistachio
Silent Night Hamper
This hamper is your perfect fit if you want to gift a group of people. It's filled with delectable Christmas delicacies and a bottle of either white or red wine. The savory foods in this basket include;
350g Smoked bacon crisps
200g Caramelised chutney
100g Sweet and Salted popcorn
150g Pudding butter
200g Chocolate marshmallows
100g Irish-cream fudge
Final Word
If you're looking for affordable gifts to give to your family members, friends, and relatives during Christmas, hampers are a good fit. You can customize the baskets with items that you want each person to receive and add a special message for each one. Also, these gifts are universal, and you can find them in stores all over the world.