New Windows for the House- Here's what you should Know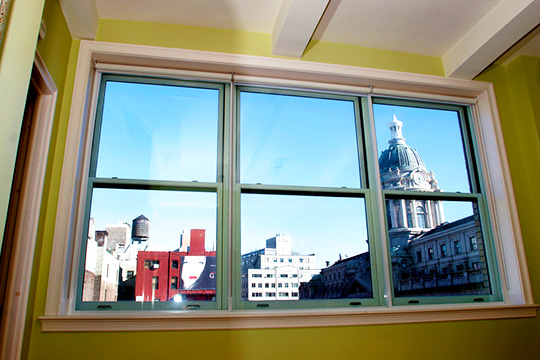 Mehmet Murat said!
"The windows of the houses – even if the house is ramshackle – are always beautiful because windows represent light!"
Being the literal representation of light and fresh air, windows play a major part in your building. Your home, office, workplace, any business place, needs windows to keep the indoors fresh. These windows, if installed correctly, also make for a great view. Choosing the new windows for the house can be a challenge and what's more challenging is replacing windows of an already built place. We have gathered useful information for you in this blog that will help you install or replace your windows. Read on to take advantage of our research and professional advice:
Consider your environment
Before choosing your windows, always consider the environment you live in. The weather changes and the climatic conditions impact the outdoors of the houses immensely. One kind of window is not perfect for every location. Your house windows and your workplace have different requirements. It's better to talk to an expert on these conditions before you make a decision about your windows.
Knowing the window styles
You can't choose a window just because you think it will look good in your place. You need to know everything about the one you are going to choose. There are different window styles trending nowadays that include:
Casement windows
Sliding windows
French windows
Bay windows
Top hung windows
Hopper windows
Some other styles are also becoming a trend. Before choosing the one style, you need to know the pros and cons of each style. This will help you make the right decision according to your priorities.
Your checklist
You must have certain factors to consider before you choose the perfect one. Your budget, the architectural design, and the light requirements are some of such factors. Sound insulation could also be on this list if you live in a crowded area. Double-pane insulated glass, heat-resistant coatings, airtight frames, etc are some of the options that you might like for your windows. Make a list of what you need for the place and then compare it with each option. This can give you a fair idea of what you're looking for.
The frame material you need
Your chosen window style can go great with any frame material. You can go with wooden frames or a metallic one. Sometimes a combination of different frame materials can also look and work great together. nPVC is also available now which is thermally efficient and does not fade from exposure to the sun as it has UV resistance.
The glass of the window
Once you're done choosing the right style, you need to choose the material you need. This again will need a checklist. A float glass window is different from a laminated glass. You need to make a list of pros and cons for this one too and choose the best one according to your needs and your bank.
Just find the balance between your affordability and the beauty of your home and choose the right window today. Experts at Supreme Exteriors can help you choose the right option for any place you want. Just contact us and get a free quote today for your project.